[
Firmware
]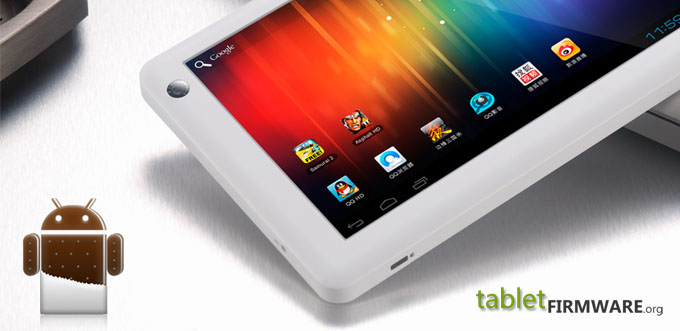 This firmware is based on W6HD 2.3.4 os,GB.f04ref.20111217,4.0.1 os,ICS.f04ref.20120130 and ICS.f04ref20111229 and so on os to upgrade.You can find your tablets' version by going to "Settings"–"About".
Description:
1).Upgrade to Android ICS 4.0.3 version;
2).Add support of 3G dongles;
3).Improve activation from sleeping mode;
4).Hide the task bar when play videos on full screen;
5).Optimized the performance of native original browser;
6).Improve system stability and fix more bugs;
How to upgrade:
1).Download the firmware and extract.Copy the file/folder "uImage","uImage_recovery","update.zip","factory_update_param.aml","u-boot-aml-ucl.bin" directly into the root of the TF card;
2).Turn off the tablet and put the TF card into the tablet.Press "M" button,at the same time,press "Power" button,the tablet would automatically go to upgrade-mode;
3).Tablet will auto-restart after finished;
Click W6HD%204.0.3_ICS.f04ref.20120203.rar to download now.
Before you do any firmware-install,please make sure your device is fully charged!
If you have any doubt about the firmware,don't hesitate to leave us a comment!'
Hot Index :

11,716 ℃

Date : February 15th, 2012