[
Firmware
]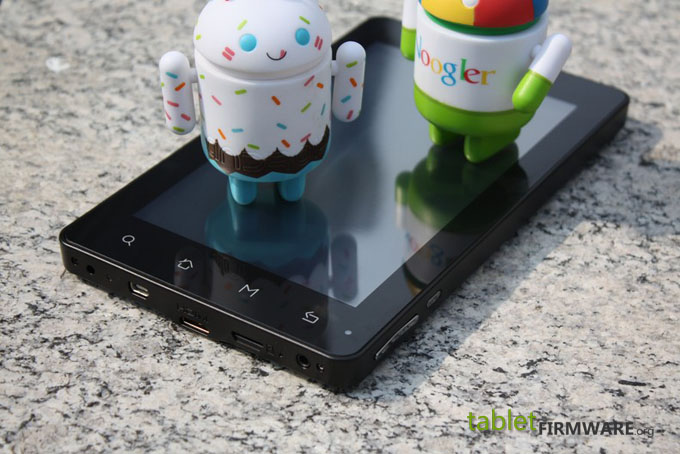 SmartQ G7 is a professional GPS Android 2.2 froyo tablet pc.It has a 7.0" 1024*600 HD capacitive touch screen.With cortex-A9 CPU.
Description:
1).Add SmartScale function.It can change to virtual 800*480px display in order to be compatible with more games and applications;
2).Add brand new 3g connection manager and would support more 3g dongles;
3).Add RJ45 ethernet internet function and PTL8150,DM9601 USB to RJ45 support;
4).Upgrade and add more pre-installed applications;
5).Add connecting to mobile phone hot spots AD-HOC internet support;
6).Add SmartStation support;
7).Rooted;
8).Fixed issue of needing to double click play agian after pause a song;
9).Fixed blank screen when change from sleep mode to wake mode;
How to upgrade:
1).Download the firmware and extract.Copy the folder "SmartQG7" into FAT32 TF/micro-SD card;
2).Turn off the tablet and put the TF card into the tablet.Press "Volume -" button,at the same time,press "Power" button until you see the upgrade words in the screen;
3).Tablet will auto-restart after finished;
Click SmartQ_G7_Android2.2_V2.0.zip to download now.
Before you do any firmware-install,please make sure your device is fully charged!
If you have any doubt about the firmware,don't hesitate to leave us a comment!'
Hot Index :

7,553 ℃

Date : January 18th, 2012