[
Firmware
]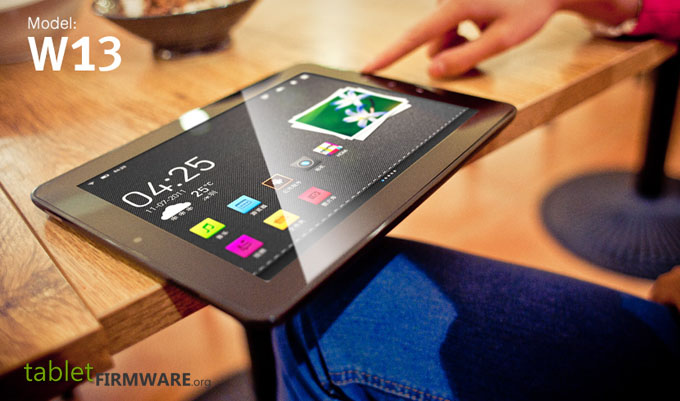 Ramos Fancy W13 is a 8.0" capacitive Cortex-A9 1.0GHz Google Android 4.0 ICS tablet PC.It supports WiFi,3G,1080P HDMI and comes with two cameras:0.3 mega pixel front and 2.0 mega pixel HD back cameras.
This firmware is based on Fancy W13 ICS.w13ref.20120119 os to upgrade.You can find your tablets' version by going to "Settings"–"About".
Description:
1).Upgrade to Android 4.0.3 ICS version;
2).Improve performance of power manager;
3).Fixed problem of picture is unable to open randomly;
4).Improve touch screen reponse;
5).Fixed problem of unable to turn on for the first time after "reset";
6).Improve "wake up" from "sleep mode";
How to upgrade:
1).Download the firmware and extract.Copy the file/folder "uImage","uImage_recovery","update.zip","factory_update_param.aml","u-boot-aml-ucl.bin" directly into the root of the TF card;
2).Turn off the tablet and put the TF card into the tablet.Press "VOL+" button,at the same time,press "Power" button,the tablet would automatically go to upgrade-mode;
3).Tablet will auto-restart after finished;
Click W13-4.0.3-20120215.rar to download now.
Before you do any firmware-install,please make sure your device is fully charged!
If you have any doubt about the firmware,don't hesitate to leave us a comment!'