[
Firmware
]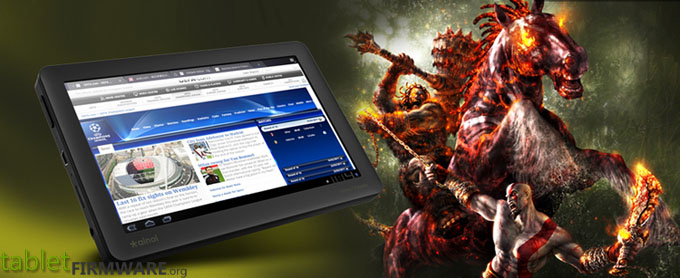 7" capacitive touch screen Ainol NOVO7 paladin Android 4.0 ICS is a 1GHz JZ4770 Xburst CPU 802.11b/g/n 8GB tablet PC.
This is the original factory Android 4.0 ICS firmware.
How to install the firmware?
1).Using a TF card(a 2gb or less would be better) and copy the downloaded .zip firmware into the root of the TF card;
2).Turn off the tablet and put the TF card into the tablet.Press "Volume +" button,at the same time,press "Power On" untill you see upgrade screen;
3).Have a look the words in the screen and make sure no errors.The tablet would restart after finished;
Click android_4.0 for Ainol NOVO7 paladin.rar to download now.(click the button next to the "Red" one)
Before you do any firmware-install,please make sure your device is fully charged!
If you have any doubt about the firmware,don't hesitate to leave us a comment!'