[
News
]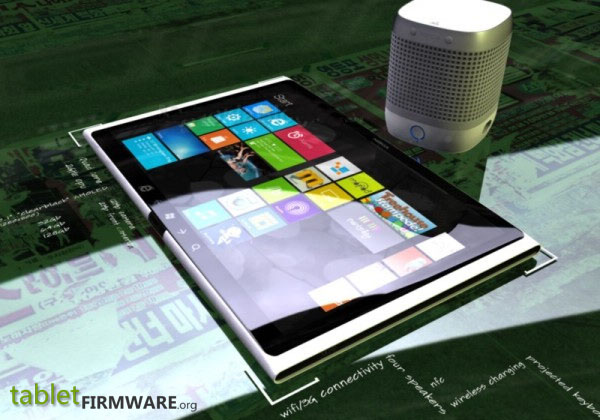 Recently,Mynokiablog.com provide another version of Nokia concept tablet–Nokia Lumia Expresso Windows8 tablet PC,which was designed by Tris clark.The Exterior is also very beatiful!
Following the success of Nokia Lumia series smart phones and puting their elements into the tablet PCs is a natural thing for Nokia.10.1" AMOLED touch screen with up to 1280*800 pixel resolution.And comes with 1.2GHz quad-core CPU and 2GB DDR3 RAM.32/64/128GB optional internal hard drive.A 2.0 mega pixel front camera is also built-in.
Eventhough,there is no pictures of the back of the tablet,but it may comes with a 12.0 mega pixel camera in the back.Also it has WiFi,3G,NFC and so on multiple functions.However,it is still unknow if Nokia would publish such a tablet or not.