[
Firmware
]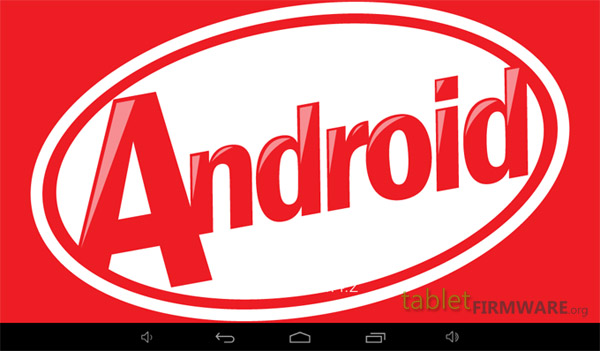 Smanus Tab 10 is a 10" capacitive touchscreen quad-core CPU Google Android 4.4 Tablet computer..
This firmware is based on official Android 4.4.2 AU 1130 version.
Pictures are for reference only. We do not recommend you to upgrade your device if there is nothing wrong with it. And all risks at your own. We do not reponsible for any damges might happen to your tablet!
Note:
How to upgrade:
1).Download the upgrade tool – Phoenix Suit v1.0.6, and install in your windows computer, then open. Click the icon showed in following picture.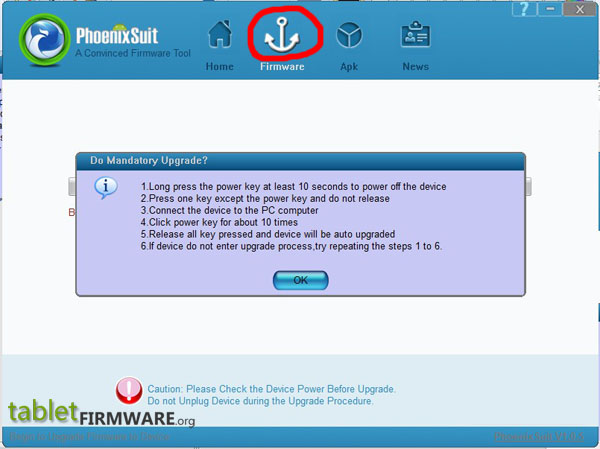 2).Now download the firmware ( Smanus Tab 10 4.4.2 AU 1130: Part01 and Part02 ). Download both parts then extract to desktop in your computer. Click the Image button in the software to locate to the desktop and find the firmware "smanus_tab_10_4.4_au_1130.img" file (if wifi is not working, please try a different firmware version: BU 151008 or 1022);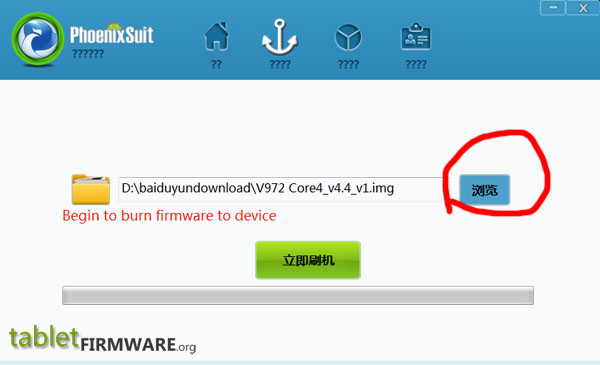 3).Make sure the tablet is off and does not connect to the computer. Then holding the Volume – button(which is the middle of one on the top right corner), do not release. Then connect the tablet with the computer. Now click 3 Times of the power on button. You should hear some noise now from computer of new device connecting the computer, now you can release the Volume button. Note: if your tablet is auto turned on during this step, that means you have pressed the wrong button or does not do correct, please try again!;
4).The computer would start to install the driver for the tablet, if it does not install successfully, please install the driver manually (the driver folder is under the Phoenis folder downloaded). After the tablet's driver installed, the Phoenix Suit would pop up a window, then choose YES, and another window choose YES again;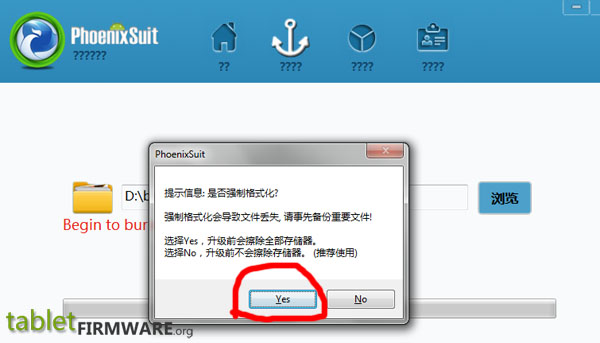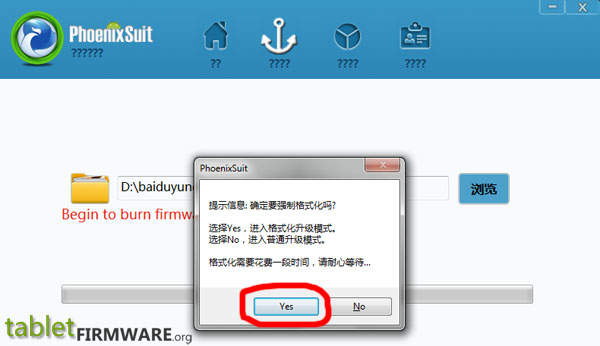 5).Do not touch the tablet and wait until the firmware is fully installed successfuly;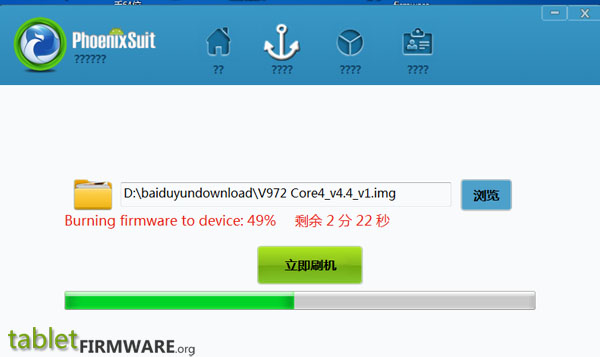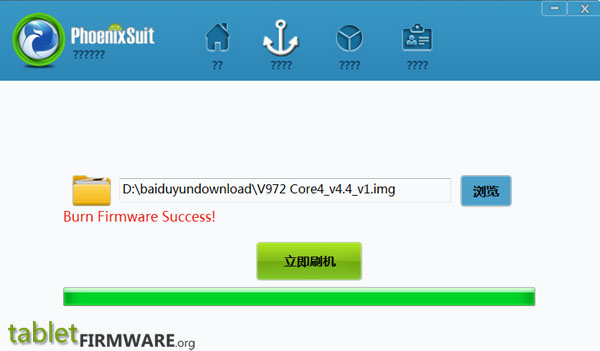 After that, you can now turn the tablet on. Some tablets would change back to default Chinese language. Please find the settings icon and click. Find the language settings menu, which usually starts with letter A and click. Then choose the right first line, it will show all languages available to choose from!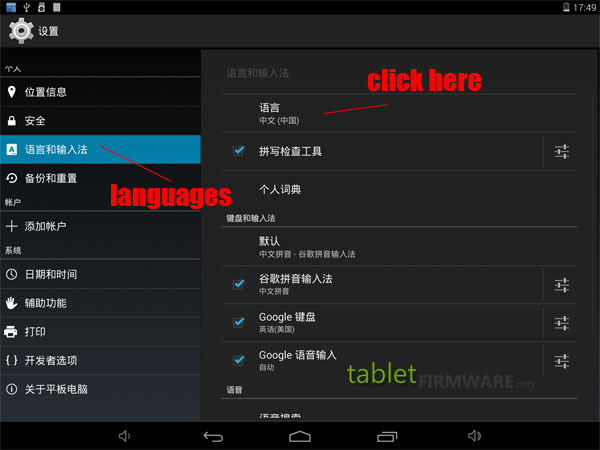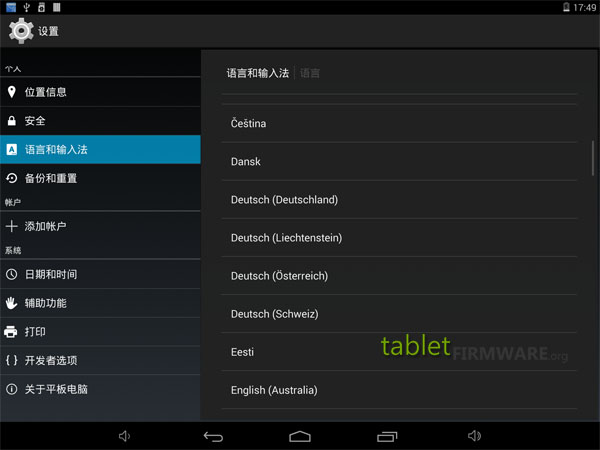 Before you do any firmware-install,please make sure your device is fully charged!
If you have any doubt about the firmware,don't hesitate to leave us a comment!'